We are at war and you are in it.  These fires and destructions of food animals and food storage and food processing and fuel manufacturing and grain silos and grocery stores – all are crucial to our survival.  These aren't clothing manufacturers or tire shops or bass boat manufacturing facilities.
These aren't car lots or plumbing supply stores or Victorias Secret or Baskin Robbins.  These are businesses that keep YOU ALIVE.  Obviously you are at risk.  Food is not being grown, not being shipped as raw materials and you are going to possibly starve to death.  Food animals are being plowed into the earth. I hope you let this drain into your mind.  This is not a drill.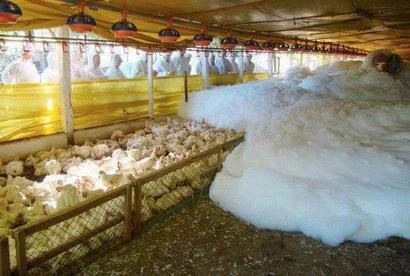 Cows Cannot Be Fed
Because of the drought, plants will not grow.  Because plants will not grow, cows cannot be fed.  Because cows cannot be fed, they will have to be slaughtered and because a lot of them will be slaughtered, the price of beef will fall and it will sell quickly and then… prices will reflect the loss of 10's of thousands of cows and the remaining smaller herd that has food to eat.  That food will cost much more, and so will the beef at the grocery store.
Remember: Their plan, their stated-in-writing plan, is this: "You will eat bugs, and be happy".
For the interactive map from which I obtained the image at top, go here: https://www.zeemaps.com/view?group=4410859&x=-89.849631&y=44.059004&z=14
You are in play, sir.  You are in play, ma'am.  Your children are in play.  You are being systematically denied food sources and fuel sources.  Your ability to travel is being restricted – expensive gas, fewer flights.  Your behavior is being modified on a daily basis.  You are being conditioned to accept your new status.  That status is "serf".  I do not speak metaphorically, but triuthfully.  They are conditioning me to be comfortable owning nothing and being happy, too.  The "own nothing" is the reality that is approaching.  The "be happy" is the command from the new Führer.  It is a warning and a threat.
So, what's the solution?
I don't know about you, and I cannot share everything, but I will follow my Lord, the highly esteemed Yahusha, son of the Most High, Yahuah.  The Creator.  I'm with Him.  Doesn't matter if they cut my head off.  I am very willing for that.  But first, I will fight them.  To take my head they will have to capture me alive.  A difficult proposition.
You will make a decision soon.  You will either decide to embark on the adventure of adventures, or you will take the Mark of the System, that mark of allegiance to the New World Order, take The Knee to Satan and soon thereafter – die.
That is the last step on the game board.  Decision day.  If you refuse the mark, your boss has to fire you.  When you get fired, there won't be any more jobs for you.  You will miss some payments and presto – you are a street person.  And your wife if you are a man and are married will be on the street with you.
If you are a single woman, you might be alone on the street at night in the cold, hungry and dirty and sick.  But the power of Yahuah among His people in the coming days will be strong.  You will have the best friends you have ever known.  You will celebrate your status, and laugh at your condition.  Yahuah IS.
You will be despised above all other people on account of the Name of Yahusha.  You will be spit on, in your hungry, thin and frail condition.  You will be rained on should it actually rain, because drought will continually stalk the land.  You will be cold in the winter.  Doctors and medicine?  Not hardly.  A home?  Who knows.
But it is the sons and daughters of Yahuah who will be most content on this earth during those times.  Yahuah will do some stunning things and the world will know that He is King over all.
Do not be disturbed or confused over the madness swallowing this world.  It will end and then perfection for those who keep the commands of Yahuah and have the testimony of Yahusha.  I assure you this is true.  I am certain of it.  Certain.  I know Him and He knows me.  Accept the offer of salvation from Yahusha, then study the commands of His Father.  Then you can become a powerful threat to the enemy of Yahuah.
Do Select One Link Below Before You Go. Read & Subscribe.