Hi.  Sorry that Google censored the video I provided for you last night, and that video is impossible to recover as of this writing.  But the main thing I wanted you to see is an infrared version showing a missile strike that caused the main explosion.
I cannot guarantee that this video is bona fide, but it certainly looks it.  Plus, Benjamin Netanyahu made a speech before the UN in 2018 where he held up a map, pointed at that very harbor and stated that it was a Hezbollah munitions warehouse and a legitimate target of Israel. At the top of the map are the words "Precision Guided Missile" and on the map at the location of this weeks blast "SITE 1".
Israel Identifies Locations of Hezbollah Munitions Factories In UN Speech in 2018
Go to 17:50 to see him holding up the map.
Netanyahu to UN Assembly, addressing Hezbollah:
"Israel knows what you are doing, Israel knows where you are doing it, and Israel will not let you get away with it"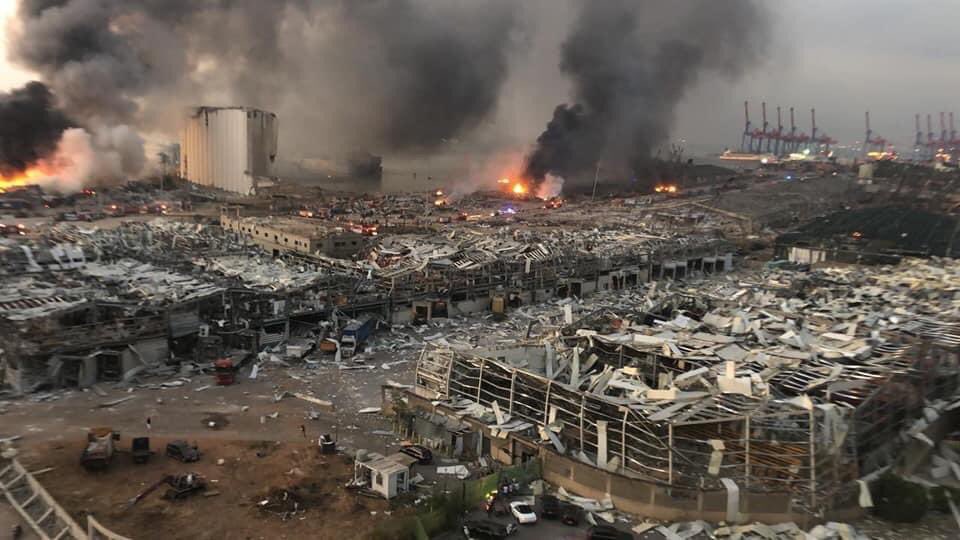 Do Select One Link Below Before You Go. Read & Subscribe.