I just watched the Oliver Stone movie on Ukraine, and all I can say is that Ukraine is a blood-thirsty, violent, hate-filled reincarnation of the German SS.  Certainly there are plenty of decent human beings in Ukraine, probably most of them are decent people, but it is the bad apples that rot the barrel.
After watching this movie, which is essentially a documentary on Ukraine from the 1800's through around 2016, it is plain that it is a violent, sick culture.  Honestly, Russia is doing Ukrainians big favor, and in Crimea, nearly all Crimeans voted to become a Russian territory.  Anything to escape Ukraine, and for very good reasons.
Additionally, the USA has had its bloody hands on Ukraine for a long time, manipulating the population into staged, pre-planned riots and killings.  Color Revolutions are a CIA specialty.  Ukraine's color was orange.
You can watch the movie right here, or watch it on youtube.   You definitely should watch it.  You need to know exactly what kind of nation Ukraine is.  There is no way I can support Ukraine, and from what I have seen, Putin is correct in his actions.  The promises the US government made and broke regarding NATO expansion are sufficient to justify Russia's move against Ukraine, but when you see how quickly (one month) 80,000 Ukrainians joined Hitler's SS in WWII, you begin to understand how blood-thirsty very many Ukrainians are.  And they slaughtered Jews just like the Germans did.  Animals behave better.  I'm telling you these are remarkably wicked people.  Hatred flows from them like lava.  There are actually NAZI organizations in Ukraine that compete for followers.  One has a choice of which thugocracy to join.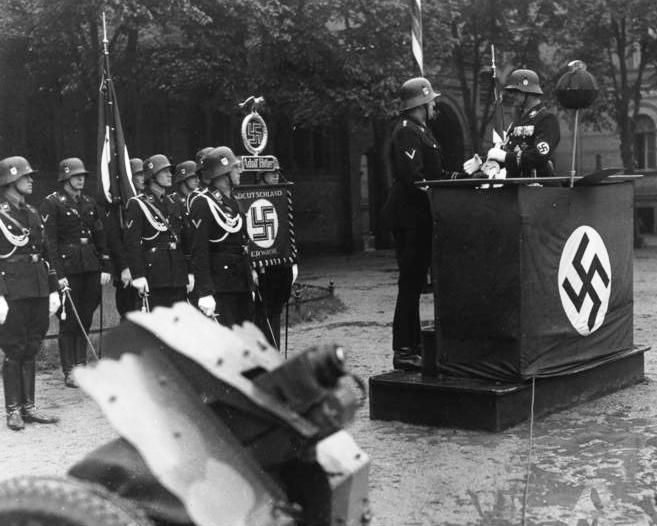 Ukrainian NAZI SS Death Squad commander found and arrested in Minneapolis.  
Do you want to support these people?  Do you want American or even Russian boys shooting each other over these vile people?  The Amalekites and Ninevehans were like these people.
Do Select One Link Below Before You Go. Read & Subscribe.