[AnythingPopup id="4″]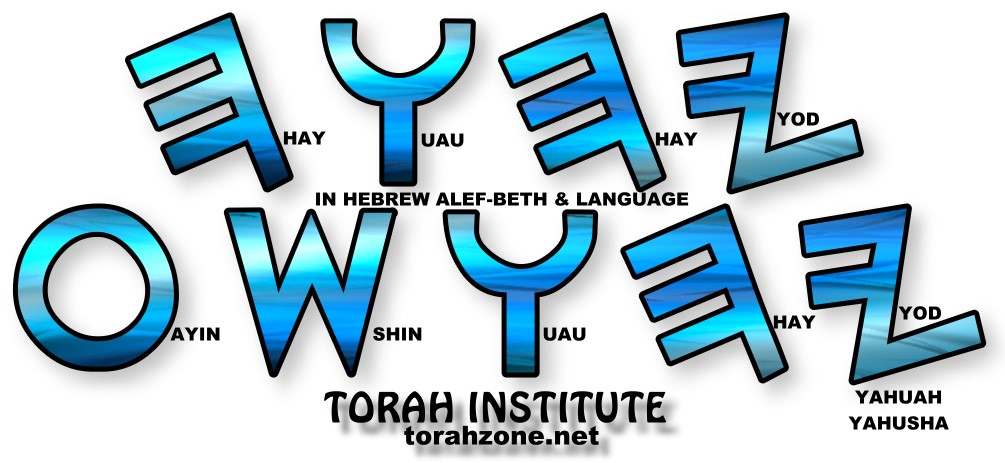 The Third Commandment – Exo 20:7 – "You shall not take the name of Yahuah your God in vain; for Yahuah will not leave unpunished the one who takes His name in vain.
AHAYAH ASHER AHAYAH: "I will be Who I will be."
AHAYAH is a verb (to exist) – it is not a name (noun).
KEY OF KNOWLEDGE: TO KNOW THE IDENTITY OF THE ONE WE WORSHIP
"I am Yahuah your Alahim" – ANOKY YAHUAH ALAHENU – DT. 5:6
Is the Creator's Name Yahuah or Ahayah?
Shemoth / Exodus 3:14, 15 in the Hebrew tells us YOD-HAY-UAU-HAY is His Name forever throughout all generations, and is the Name found at least 6,823 times in the TaNaK.
The phrase AHAYAH ASHER AHAYAH is understood to mean "I will be Who I will be."
AHAYAH is not used in the phrase as a noun or name, but as a verb meaning "to exist." In the conversation with Mosheh, Yahuah is telling him He will be Who He is, and He will remain Who He is.
He then reveals the Name by which He will be known forever throughout all generations: Yahuah.
Continue reading "The Dragon Comes To Destroy Those With The Testimony Of Yahusha & Keeping The Commandments of Yahuah"
Originally posted on September 15, 2017 @ 9:40 pm
The following information is provided from Cepher.net, the translators of the most accurate, informative Word I have ever found.  You can be confident of their research, giving you confidence in your understanding.  – JWD 
---
"We have set forth the name of the Messiah as Yahusha (יהושע), partly because this name is identical to the name as was set forth in Bemidbar (Numbers) describing the Ephrayimiy Husha, the son of Nun, who was selected as one of the twelve to spy out the Promised Land during the beginning of the Exodus.
Continue reading ""Yahusha", or "Jesus"? Yeshua? Iasous? Do You Like Solid Truth?"
Originally posted on July 27, 2019 @ 6:30 am