I watched this video at 3:00 AM because I kept waking up.  It is a disturbing series of video clips that make a powerful point.  And as I sit here typing this, I realize that the Luciferian World Economic Forum doesn't have to use hypnosis or anything else to trigger the mass-murderers in America.  All they have to do is ask Satan to deploy one of his possessed ones.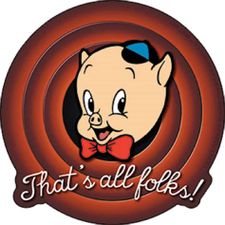 It's Daniel 7 – "When the power of the Holy people is finally shattered, then the end will come."   The power of the Righteous is being diminished because there are fewer and fewer of us.  "Christianity" is a false religion itself, based on Salvation through Yahusha (which is valid) and "that's all, folks."  But that religion specifically denies Torah instructions, which Yahuah declared "forever" and "for all people – one Law for all."
Therefore the basis of the religion called "Christianity" is Salvation and disobedience, or Lawlessness.  Yes, even their cornerstone.  The cornerstone of the religion called "Christianity" is lawlessness, not Salvation, because Salvation is shared as Truth with those who also abide in the permanent commands of Yahuah.  Those who follow Yahusha in the Way, believing on Him and keeping the commands of Yahuah.  We are the only target of the red dragon.  The division is Righteousness, which "Christianity" does not possess, because Righteousness is "obedience to the commands of Yahuah".
This is why "Christianity" is powerless, fetid and dying.  It is a religion gutted of the power of Yahuah and based on one Truth, that Yahusha is Messiah.  Then they deny the power thereof when they willfully rebel against the very Yahuah who sent Himself to die.  Many "Christians" are renouncing 'Jesus', abandoning the "Christian" Sun-day church and joining the literally anti-christ and Lucuferian Noahide movement.
This is why Satan increasingly prevails and soon enough will claim his throne.  He will trample on the backs of billions of dead people to get there, many of them "Christians", and most of them will burn.