Russia claims to have a nuclear torpedo, capable of destroying the coastal areas of the "enemy".  Just to be brief, I expect these to be the cause of the collapse of the east and west coasts of the United States.
There are many prophecies that speak of tsunamis and destruction of the US coastal cities, followed by Russian and Chinese soldiers coming to the United States in the chaos.  Again, I suggest you read Michael Snyder's book regarding prophecies concerning America.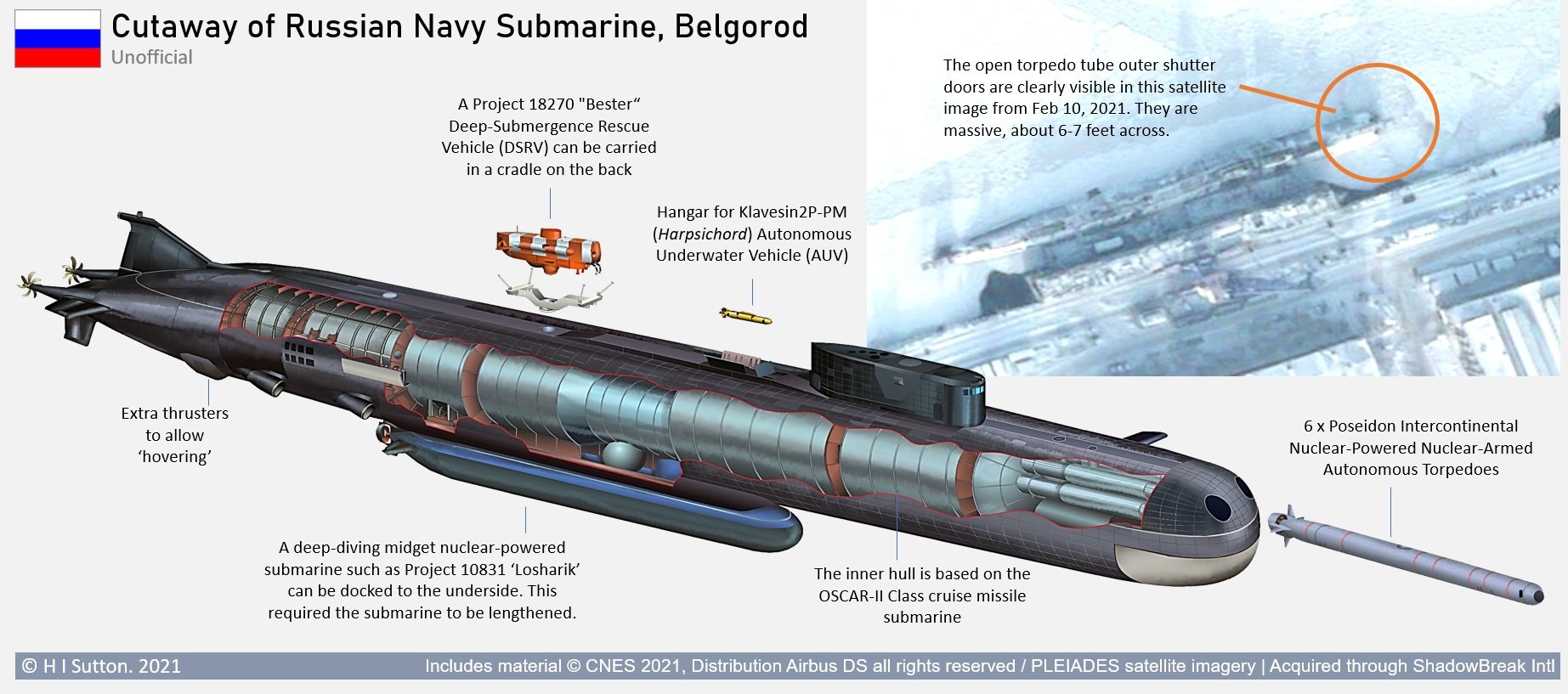 Further, I expect Russia to use this weapon as a first strike weapon, catching the USA completely by surprise as they will be fired simultaneously from submarines off both US coasts.
The US Navy claims that this weapon is not yet ready.  I hope that is true, but cannot prove that it is true.
New Satellite Images Hint How Russian Navy Could Use Massive Nuclear Torpedoes
Do Select One Link Below Before You Go. Read & Subscribe.