I have to publish this. 
We have lost 100 food processing plants in six months (latest added today), and what is coming up in place of them?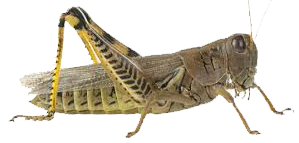 Yes, insect factories to grow a dual use product – you can eat them, or they can eat your crops.
I'm telling you, the WEF/Satan is deadly serious about you eating bugs.  Say whatever you want, but there is a plate of insects waiting for you. Me, too.
On the other hand, great protein source, truly remarkable, and John the Baptist ate them with honey.  I'll try them.  Some salt and a good dipping sauce and they would for sure be much healthier than a bag of chips.
Do Select One Link Below Before You Go. Read & Subscribe.